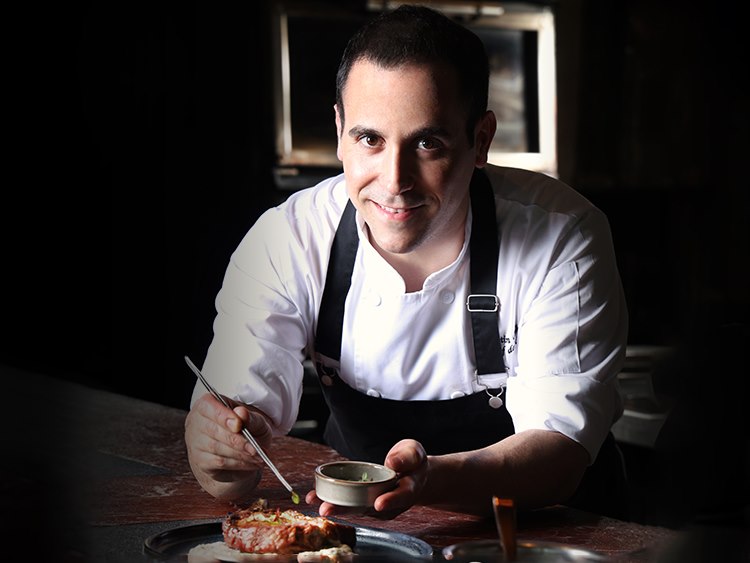 CHEF DE CUISINE, MARTÍN CARRASCO
Chef Martín said: "I come from a culture where we use a lot of fresh high-quality ingredients and create very rich flavors. While we are renowned for serving great European dishes and perfect chargrilled steaks in Sunset Grill, we are very passionate to explore new spices and ingredients to surprise our guests."
His experiences include stints in the one-Michelin starred Neichel under Jean-Louis Neichel, Via Veneto under Carles Tejedor, holder of the oldest Michelin star in Barcelona, where Chef Martín was responsible for some of the most iconic dishes in the renowned restaurant. His ability to apply traditional and modern techniques also saw his mentor Chef Jodi Vilà from one-Michelin starred Alkimia invite him to join Moritz, a new opening which he helped to set the culinary direction.
His Hong Kong journey has seen him helm or join the brigades of the city's most celebrated restaurants. He became Executive Chef for QUEMO (Elite Concepts), Pastry and Executive Chef at Cassio, and Executive Sous Chef for Spanish dining bastions, Rubia and Pica Pica.
He said: "Hong Kong is one of the world's true global melting pots of gastronomy. It's well travelled citizens truly know food, they welcome and respect other great culinary traditions as well as a deep understanding of their own. This passion mirrors my own journey here and it is a pleasure to be creating dishes which add to their dining lexicon. I look forward to serving them at Sunset Grill."